Everything you need to know about the E-Accounting course in Delhi! [Promo]
By Guest Blogger - 2 years and 5 months ago / Oct 2018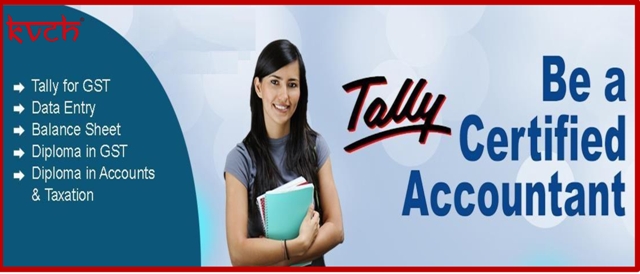 It is important for every company to perform the process of bookkeeping or more commonly used term- Accounting. The company's accountant to establishes and maintains the operational and financial status of the firm. Apart from making strategies for the company, bookkeeping is also essential to bring money to the company. The investors or the stock owners take a thorough look at these accounting reports before investing in the company as it helps in clarifying the assets and liabilities of any company. The accounting process incorporates maintaining and creating of the company's accounting system, managing expenditure, debit accounts, credit accounts and processing payroll for staff.
Firms having too many transactions to sustain in a manual accounting system opt for E-Accounting System.  E- Accounting or Computerized Accounting system is software programs stored on a company's computer, network server, or remotely accessed via the Internet. Candidates willing to learn E-accounting can opt for the E accounting course in Delhi.
E- Accounting is a new way of maintaining traditional accounts with the help of different software. It helps in maintaining records of inventory, payroll, and taxation, and, preparation of Final Accounts like P&L Account, cash flow, Balance Sheet. It also provides the company to calculate Income Tax, GST liabilities, recording PF record.  Computer software like Tally ERP, Quick Books, SA and many more helps in maintaining electronic records. E-Accounting has made it easy for the accountants to generate the day to day tasks with great accuracy and instant online reports. It has become important for every accountant to be aware of e-accounting.
Some features of E-Accounting are:
Can be accessed from anywhere: Best feature of utilizing Electronic Accounting is that it can be accessed through internet connection anywhere anytime. One just needs an internet connection and opens the software and start the process of bookkeeping. This facility can be used in case of emergency when any investor or shareholder urgently needs to look at the accounts of the company.

Easy interaction: Various employees of the accounting department can connect together with the help of accounting software. Different branches in different cities can operate the account at the same time with the help of E accounting.

Errors can be rectified immediately: Any team member or the monitoring team can spot the mistake anytime and rectify it. This provides with the accurate report.

Good at keeping Records: it used to be very difficult for companies to maintain their tradition. There were various factors that would destroy the reports like fire, theft, or missing any page. But with E Accounting there are no such issues. It is the safest possible way of keeping the records for the longest time period. Even if the system crashes, the records will automatically get restored.

Security: There is full protection of the records. No hacker can hack into the accounts as the software is password protected.
These are just some features of E accounting, but nowadays companies are in desperate need for the accountants with the knowledge of Electronic accounting. If you are looking for the training institute that provides training in E accounting, you can go for KVCH.
KVCH is the best training institute providing E accounting course in Delhi. Below mentioned are few facts about the best training institute that will attract you towards KVCH:
No fixed schedule: KVCH Academy provides students with flexible timing. They cater to every candidate, be it student or professional.  
Cost-effective: KVCH Academy understands the value of money. They provide online training which eliminates the cost of traveling. Price of Courses is also very reasonable.
Availability of online training: KVCH provides online training. During the online training, candidates will get to meet and interact with other candidates and experienced professors. This makes it simple for the candidate to gain more knowledge and interact with diverse minds.
Practical Knowledge: KVCH Academy provides their candidates with a database and after the completion of each module they will get the opportunity of working on Live projects.
24*7 Availability: Online courses are available anytime and everywhere. Candidates can access the course based on their convenience.
Qualified Instructors: KVCH has one of the biggest team of Certified Expert Trainers with 5 to 15 years of Real Industry Experience.
Certification: KVCH provides Globally Recognized Certificate to the candidates at the end of the program.
Placement Assistance: KVCH helps their candidate to get placed in top companies. Top companies like HCL, TCS, Tech Mahindra, CMC LTD and many more provide full support to KVCH.
For further info, kindly visit: https://kvch.in/best-e-accounts-e-gst-training.html
About Author: KVCH Content team are online media enthusiast and a blogger who closely follows the latest Career Guidance and Job trends In India and online marketing trends. She writes about various related topics such as Career Topics, Job Search and much more.